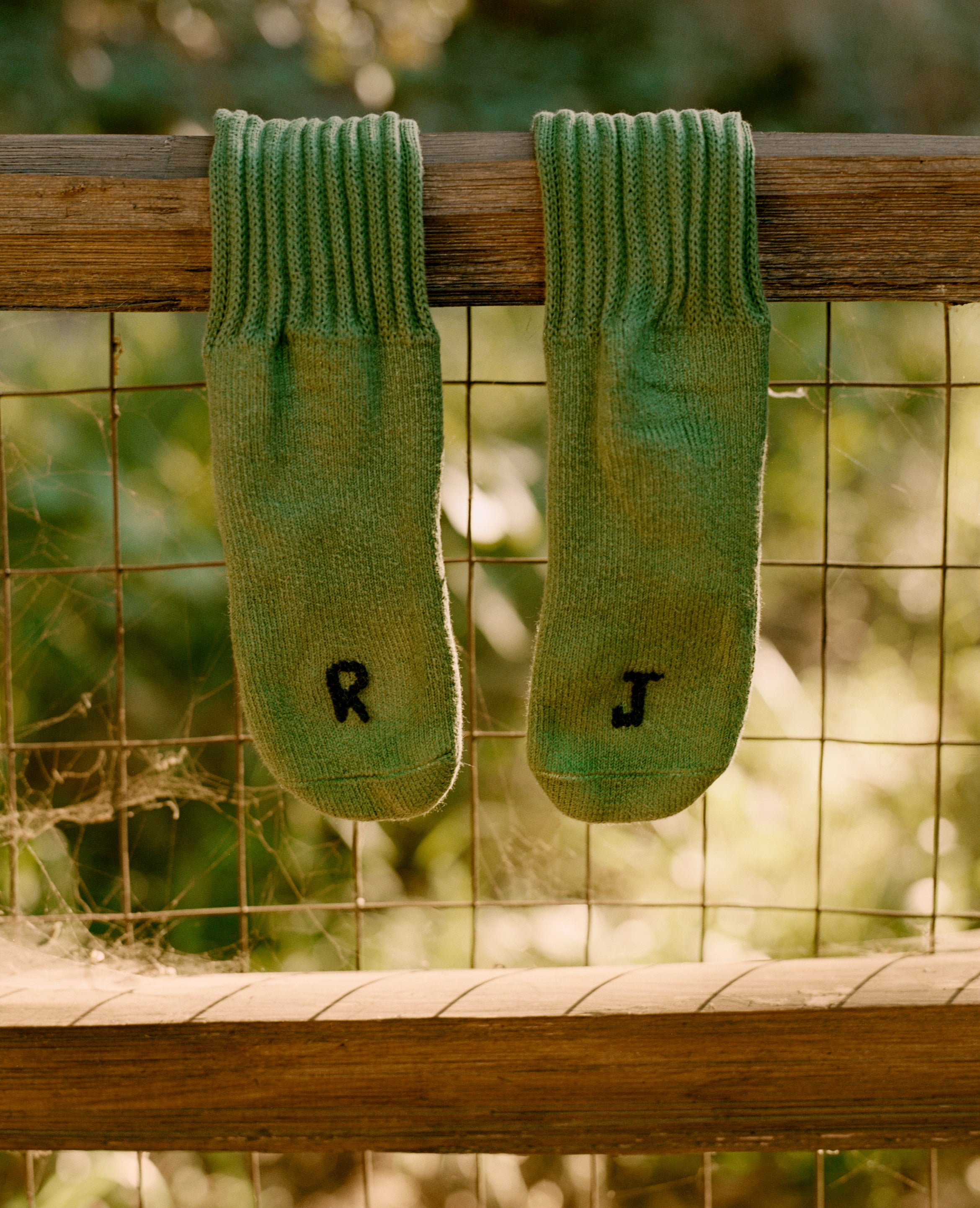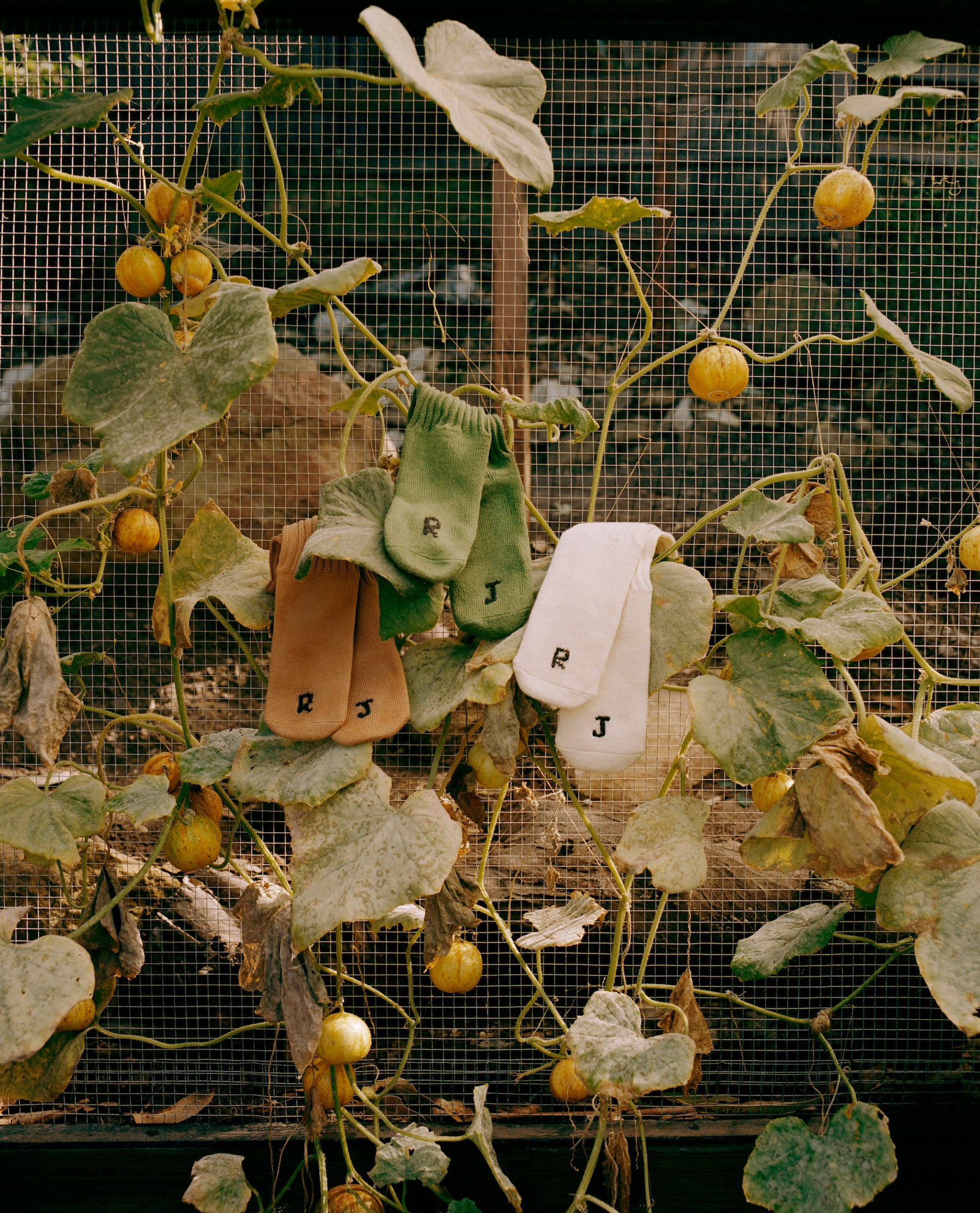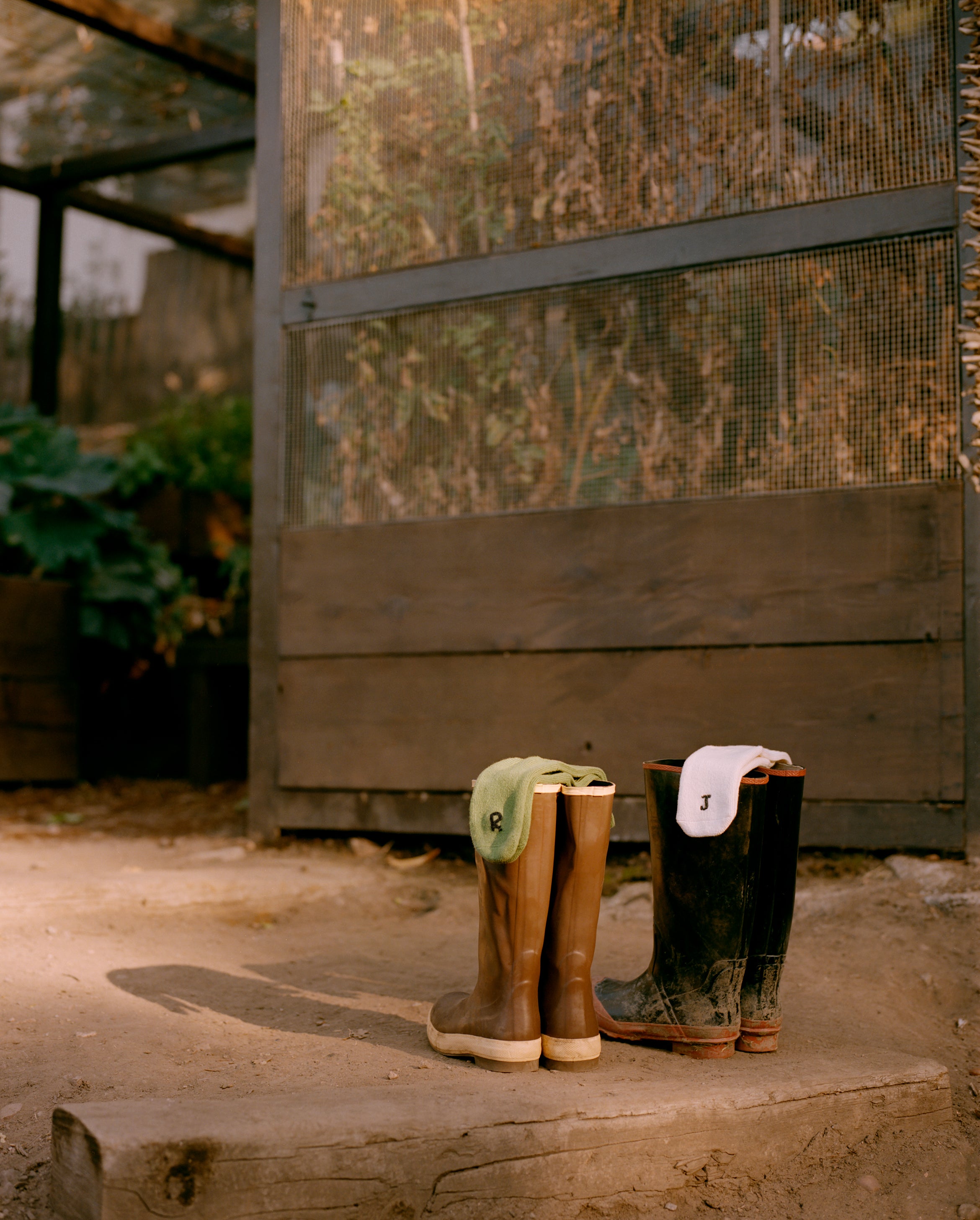 Thick knit, slouchy, tube sock. Hand dyed and hand stitched. Made with 99% Organic Cotton/ 1% Elastic. Wash cold, tumble dry.
ALLOW APPROX. 3 WEEKS TO SHIP SIZE S/M 
ALLOW APPROX. 4-6 WEEKS TO SHIP SIZE L
-
All of our clothing is garment dyed with plants, and finished with a non-toxic enzyme wash. We do not use any chemicals or heavy metals in the processing of our fabrics or dyeing of our clothing. Our fabric is 100% organic and sourced from sustainable mills in Japan, India and the US, each garment is lovingly sewn and dyed in small batches in Los Angeles.
To properly care for your plant dyed garments, wash on cold with like colors with eco detergent and hang to dry in a shady/breezy spot. Colors will fade if left in the sun. Some dyes react to citrus.
Darker colored garments may feel stiff to the touch but will soften with regular washing.
 Adult Tube Socks
Women's S/M (5-9)
Women's L (9-13)
Recently Viewed